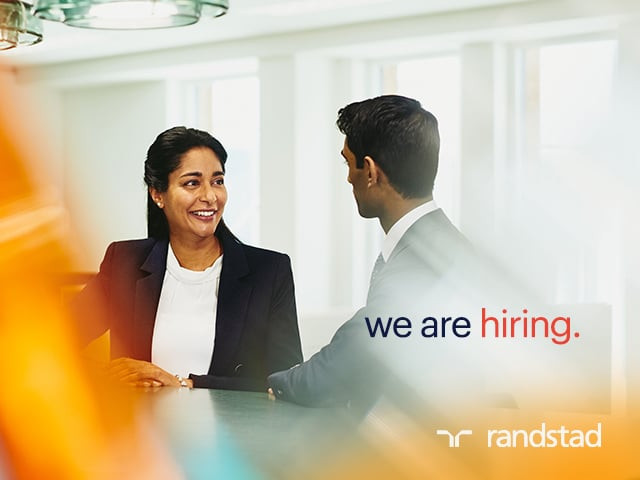 Are you a seasoned professional in the financial services industry? Do you have commercial banking/lending experience? If so we have the role for you!
We are currently looking for individuals to join our client, one of Canada's largest insurance and financial services companies, as an Account Manager.
This is a hybrid role – Tuesdays and Wednesdays are in office.
Advantages
– Work for one of Canada's largest insurance and financial services companies
– Work with a friendly and easy-going team
– Work location is Waterloo
– Working days: Monday – Friday
– Hours of operation: 8:00 a.m. to 4:00 p.m. or 9:00 a.m. to 5:00 p.m.
– 4-month contract
– Pay Rate: $47/hr
– May 30th, 2023 start date
Workers placed through Randstad are eligible for preferred rates on health, dental, and life insurance. This Value-add program will provide a wide range of options to suit your needs.
Responsibilities
As an Account Manager, your responsibilities will be:
•Underwriting of new, commercial, loan applications in three product domains.
•Documenting commitment letters and funding facilitation.
•Deal structuring based on client information and necessary product type
•Preparation of internal risk rating using appropriate product specific modelling
•Financial analysis of current and past client provided financial disclosures
•Identify key transaction risks and determine key mitigants
•Security analysis
•Application write up
•Negotiation of various commercial transactions
•Professional level client interaction and advisor interaction
•Commitment letter preparation, deal closing, funding facilitation Shared Responsibilities:
•Coaching of junior staff, educating commercial sales reps, mentoring colleagues, on-going training (of new staff, new sales reps, etc.)
•Ad hoc reporting including but not limited to exception tracking, counter party risk tracking, top 20 exposure tracking, maintenance of the commercial loan origination system
Qualifications
•10+ years of solid, big bank and lending experience
•Minimum bachelor's degree in commerce/economics/accounting
•Good understanding of real estate lending is an asset
•Good understanding of life insurance concepts is an asset
•Strong computer skills (i.e.: excel, word, amortization table modelling)
•Strong interpersonal skills and client centric perspective
•Analytical skills, commercial lending skills
•Excellent written and verbal communication skills
Summary
If you are interested in the Account Manager, please apply online at www.randstad.ca.
Randstad Canada is committed to fostering a workforce reflective of all peoples of Canada. As a result, we are committed to developing and implementing strategies to increase the equity, diversity and inclusion within the workplace by examining our internal policies, practices, and systems throughout the entire lifecycle of our workforce, including its recruitment, retention and advancement for all employees. In addition to our deep commitment to respecting human rights, we are dedicated to positive actions to affect change to ensure everyone has full participation in the workforce free from any barriers, systemic or otherwise, especially equity-seeking groups who are usually underrepresented in Canada's workforce, including those who identify as women or non-binary/gender non-conforming; Indigenous or Aboriginal Peoples; persons with disabilities (visible or invisible) and; members of visible minorities, racialized groups and the LGBTQ2+ community.
Randstad Canada is committed to creating and maintaining an inclusive and accessible workplace for all its candidates and employees by supporting their accessibility and accommodation needs throughout the employment lifecycle. We ask that all job applications please identify any accommodation requirements by sending an email to accessibility@randstad.ca to ensure their ability to fully participate in the interview process.
___________________
View original article here Source