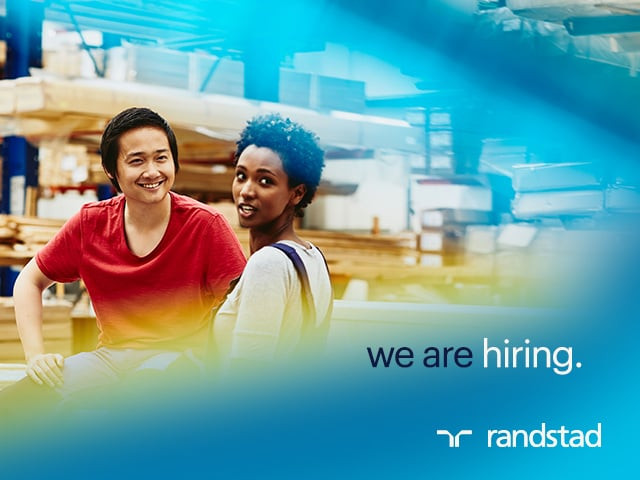 Are you looking to challenge yourself and work for a fantastic company, if so, please keep reading! We're looking for a stellar general labour with manufacturing experience and a great work ethic.
We are looking for someone whose detail–oriented and able to work well independently or in a team.
The shift time is 6 am-5 pm Monday-Thursday for the day shift and 6 pm-5 am Monday-Thursday for the night shift and every other Friday. This is a rotating shift.
This position is located in Ayr Ontario which is close to Cambridge.
Advantages
– starting rate is $21/hr
– the opportunity to start as soon as possible
– long-term employment opportunity
Benefits of working for Randstad:
– you will be paid weekly
– you are automatically eligible for discounted health, dental and medical benefits through Sunlife Canada
– you get 4% vacation either accrued or paid out on pay cheque
Responsibilities
What you will be doing:
– inspecting all packages of products to be loaded onto a truck or being pulled off the line
– actively communicating with the forklift supervisor or the shift supervisor
– keeping your workstation nice and clean
Qualifications
– previous experience working in a manufacturing environment – 1 year or more
– able to repetitively lift 50 pounds
– CSA safety boots
– reliable transportation to Ayr Ontario
– Able to work all scheduled shifts – this position rotates day and night shift
Summary
If you are interested in this role, there are several ways to apply:
– apply directly on randstad.ca
– Email your resume to diane.wilson@randstad.ca or laura.williamson@randstad.ca
– Call Diane or Laura at 519-740-6944 ext 1
– please note that our interviews are by appointment only
We thank you for your interest; however, only those selected for an interview will be contacted.
Randstad Canada is committed to fostering a workforce reflective of all peoples of Canada. As a result, we are committed to developing and implementing strategies to increase the equity, diversity and inclusion within the workplace by examining our internal policies, practices, and systems throughout the entire lifecycle of our workforce, including its recruitment, retention and advancement for all employees. In addition to our deep commitment to respecting human rights, we are dedicated to positive actions to affect change to ensure everyone has full participation in the workforce free from any barriers, systemic or otherwise, especially equity-seeking groups who are usually underrepresented in Canada's workforce, including those who identify as women or non-binary/gender non-conforming; Indigenous or Aboriginal Peoples; persons with disabilities (visible or invisible) and; members of visible minorities, racialized groups and the LGBTQ2+ community.
Randstad Canada is committed to creating and maintaining an inclusive and accessible workplace for all its candidates and employees by supporting their accessibility and accommodation needs throughout the employment lifecycle. We ask that all job applications please identify any accommodation requirements by sending an email to accessibility@randstad.ca to ensure their ability to fully participate in the interview process.
___________________
View original article here Source