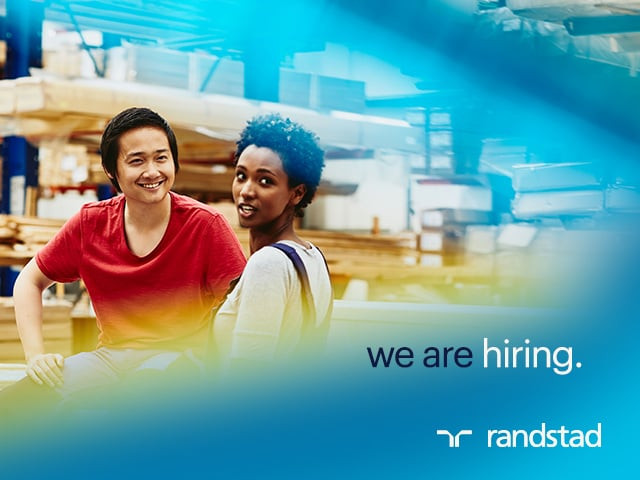 If you are looking to work for a great employer who offers great training, work stability, and growth opportunities then this could be the role for you!
We are hiring passionate people who seek a full-time permanent position in a factory environment. You should have at least 6 months of experience in active job roles to qualify.
Our client is an industrial bakery in Ancaster, Ontario and although factory is not located on a bus route, this opportunity comes with career growth. If you are able to travel to a work location not accessible by public transportation, then apply now!
Shifts:
Weekly rotation of day shift and night shift with starts of 5:30, 6 or 7 depending on the department
Rate of pay:
$18.88
**Must have own transportation to Ancaster – this position is NOT on a bus route**
For consideration for this Food Production Worker position in Ancaster please apply here or contact Olajumoke Ogunleye at Olajumoke.Ogunleye@randstad.ca or 705-872-1763.
Advantages
What's in it for you as a Food Production Worker in Ancaster?
– regular rotating shifts – 1 week days and 1 week nights
– $18.88 competitive wage
– weekly pay
– immediate start
– permanent position after 600 hours
Responsibilities
Your workday as a Food Production Worker may include:
– handing the bagels on large rolling racks, loading trays of bagels
– moving the racks from the proofer to the bagel feeder
– labelling and boxing baked goods
– placing boxes of baked goods on pallets and using a pump truck to move the pallets
Qualifications
Job requirements in this Food Production Worker position include:
– Comfortable lifting 30-50 lb
– Comfortable working 12-hour shifts
– Comfortable working in a warm environment
– Able to work independently
– Comfortable with repetitive work
Summary
This Food Production Worker position in Ancaster is ideal for full-time job seekers. Submit your application and we will review your details right away. Contact Ola at Olajumoke.ogunleye@randstad.ca or 647-355-7592 to further discuss this position.
Randstad Canada is committed to fostering a workforce reflective of all peoples of Canada. As a result, we are committed to developing and implementing strategies to increase the equity, diversity and inclusion within the workplace by examining our internal policies, practices, and systems throughout the entire lifecycle of our workforce, including its recruitment, retention and advancement for all employees. In addition to our deep commitment to respecting human rights, we are dedicated to positive actions to affect change to ensure everyone has full participation in the workforce free from any barriers, systemic or otherwise, especially equity-seeking groups who are usually underrepresented in Canada's workforce, including those who identify as women or non-binary/gender non-conforming; Indigenous or Aboriginal Peoples; persons with disabilities (visible or invisible) and; members of visible minorities, racialized groups and the LGBTQ2+ community.
Randstad Canada is committed to creating and maintaining an inclusive and accessible workplace for all its candidates and employees by supporting their accessibility and accommodation needs throughout the employment lifecycle. We ask that all job applications please identify any accommodation requirements by sending an email to accessibility@randstad.ca to ensure their ability to fully participate in the interview process.
___________________
View original article here Source