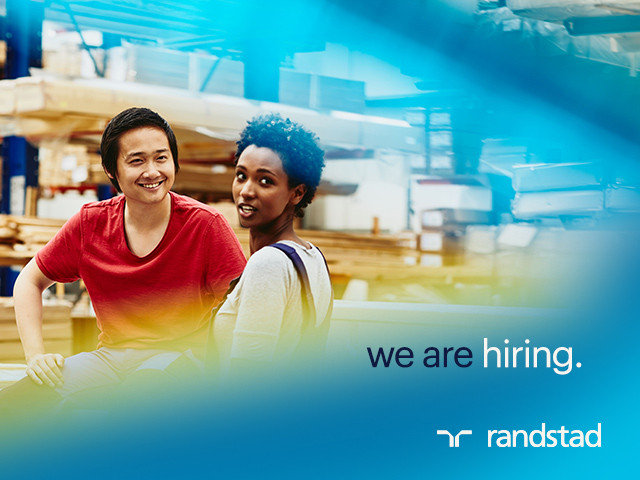 Acheson Opportunity (Must have Reliable Transportation)
Our client supplies high end plastic products for the commercial market. They are committed to customer service and offering a diverse and fun working environment.
As their new Warehouse Worker you will contribute to the overall success of the business by consistently providing superior customer service to clients and support an excellent team environment while maintaining safety as the first priority. You will carry out all aspects of warehousing such as operating forklift, shipping and receiving, loading/unloading containers/vehicles, picking and packing orders, and general housekeeping of the warehouse in an accurate and efficient manner while following all assigned procedures as set by the business.
This is more than just a job; this is an exciting opportunity is tailored to a motivated, dedicated and experienced warehouse worker!
Schedule:
-8 Hour Shift – 8am – 5pm
-Day Shift
-Monday to Friday
Advantages
Casual dress
Dental care
Disability insurance
Extended health care
Life insurance
On-site parking
Paid time off
Vision care
Responsibilities
· Receive goods into the warehouse ensure that product is correct
· Matching product received to packing slips, placing product in proper location
· Preparing bills of lading or courier bills as required.
· Pick, pack, weigh, and label outgoing orders ensuring goods are securely packed
· Working outdoors in yard to load, unload, and ship orders (regardless of weather)
· Maintain a neat and tidy workspace
· Adhering to health and safety policies and procedures
Qualifications
· Forklift safe operation certificate and forklift experience
· Customer service focus
· Excellent communication skills
· Strong understanding of computers and applicable Warehousing programs
· Ability to track inventory and complete cycle counts independently
· Ability to work as a team
· Ability to work standing
· Physically able to move packages up to 50 lbs occasionally
Summary
If you feel like this is a role you want to know more about, please apply with us or contact us through the following means:
How to apply?
1) Online: Apply directly to this job advert or register yourself online at www.randstad.ca
2) Email: send your resume directly to the recruiting consultants Jill or Deana: jill.lange@randstad.ca or deana.alajbeg@randstad.ca
3) Call our office at 780.420.1120
Looking forward to connecting with you!
Randstad Canada is committed to fostering a workforce reflective of all peoples of Canada. As a result, we are committed to developing and implementing strategies to increase the equity, diversity and inclusion within the workplace by examining our internal policies, practices, and systems throughout the entire lifecycle of our workforce, including its recruitment, retention and advancement for all employees. In addition to our deep commitment to respecting human rights, we are dedicated to positive actions to affect change to ensure everyone has full participation in the workforce free from any barriers, systemic or otherwise, especially equity-seeking groups who are usually underrepresented in Canada's workforce, including those who identify as women or non-binary/gender non-conforming; Indigenous or Aboriginal Peoples; persons with disabilities (visible or invisible) and; members of visible minorities, racialized groups and the LGBTQ2+ community.
Randstad Canada is committed to creating and maintaining an inclusive and accessible workplace for all its candidates and employees by supporting their accessibility and accommodation needs throughout the employment lifecycle. We ask that all job applications please identify any accommodation requirements by sending an email to accessibility@randstad.ca to ensure their ability to fully participate in the interview process.
___________________
View original article here Source