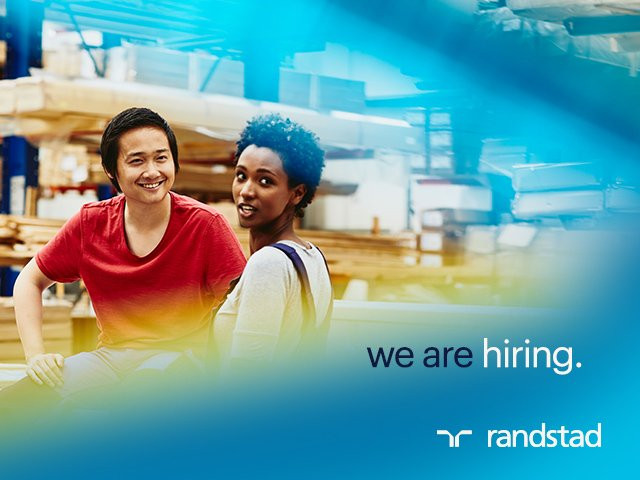 Warehouse Labourers
Location: Edmonton Northwest
Wage: $18.07 hr
Schedule: 4:30 PM to 1:00 AM
Do you excel in a fast-paced work environment? Are you fit for a physically demanding role lifting heavy up to 50 lbs repetitively? This could be the role for you!
We are currently looking for warehouse labourers all you need is a good attitude and the ability to lift!
Advantages
-Competitive Wages starts at $18.07/hr
-Benefits available after first pay
-Weekly pay via direct deposit
– Short term/Casual Temporary position
Responsibilities
Duties include but not limited to:
-Loading and unloading products form Containers
-Working in the warehouse and lifting heavy
-Consistent manual lifting up to 50lbs
-Standing, Bending, Walking for up to 8 hours a shift
-Working independently as well as with others depending on the assigned task
– Operating Power and Manual pallet jacks
Qualifications
Qualifications we would like to see:-
– Each worker will be required to have safety eyewear, hearing protection (i.e. earplugs), steel toed safety shoes/boots, and face masks
– Expereince in operating various Warehouse equipment
-6 months or more in general labor or warehouse role
-location accessible by public transit
Summary
SUMMARY:
If you feel like this is a role you want to know more about, please apply with us or contact us through the following means:
1) Online: Apply directly to this job advert or register yourself online at www.randstad.ca
2) Email: send your resume directly to the recruiting consultants: justine.babicz@randstad.ca. Please state the Warehouse Labourers role in the email subject line.
3) Call our office at 780.420.1120
Only qualified applicants will be contacted at this time.
Randstad Canada is committed to fostering a workforce reflective of all peoples of Canada. As a result, we are committed to developing and implementing strategies to increase the equity, diversity and inclusion within the workplace by examining our internal policies, practices, and systems throughout the entire lifecycle of our workforce, including its recruitment, retention and advancement for all employees. In addition to our deep commitment to respecting human rights, we are dedicated to positive actions to affect change to ensure everyone has full participation in the workforce free from any barriers, systemic or otherwise, especially equity-seeking groups who are usually underrepresented in Canada's workforce, including those who identify as women or non-binary/gender non-conforming; Indigenous or Aboriginal Peoples; persons with disabilities (visible or invisible) and; members of visible minorities, racialized groups and the LGBTQ2+ community.
Randstad Canada is committed to creating and maintaining an inclusive and accessible workplace for all its candidates and employees by supporting their accessibility and accommodation needs throughout the employment lifecycle. We ask that all job applications please identify any accommodation requirements by sending an email to accessibility@randstad.ca to ensure their ability to fully participate in the interview process.
___________________
View original article here Source