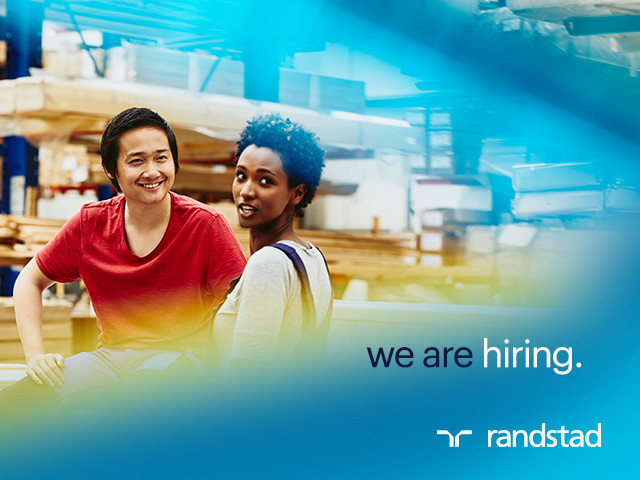 Production Labor
Northwest Edmonton (Not Transit Accessible, 10-15 Minute walk)
$19 -$20 /hr
7:00 AM to 5:30 PM, Monday to Thursday
(No overtime provided until you work longer than your planned 10-hour shift)
In this production warehouse located in North West Edmonton, you will work with a team that produces and ships plastic casings used for energy transfer stations and power wires to minimize wildlife interaction. The distribution and production center is fast-paced and requires all employees to adhere to strict safety protocols. You must be capable of standing for extended periods and holding a heavy spray gun used to coat the casings during construction and modification.
Can you study outlines rapidly and accurately?
Can you learn new things quickly and work really hard to accomplish your personal and professional objectives?
Advantages
– 4 days work, every week (10 hour shifts).
– Get paid weekly through Randstad.
– Full-time job in Northwest Edmonton
– $19-20/hour
– Temporary to permanent position (Potential for long-term employment)
Responsibilities
– Spraying the casings, heavy hose and hot environment ( wearing a respirator )
– Reading blueprints and following diagrams and directions
– Cutting and measuring to make sure products meet the specifications set for them
– Building and modifying plastic casings for transfer stations and power lines.
– Quality checking, cleaning and maintaining the equipment
Qualifications
– Previous work experience in using spray gun to spray insulation or plastic would be an asset
– Physically fit and ability to lift up to 50 lbs consistently is required.
– Able to read blue-prints.
– Confidence in Measuring and Cutting
– Must be able to Pass Background Check, Mask Fit and Fit test
– Experience with hand and power tools and a mechanical aptitude is a basic requirement
Please Note: This work location is not transit accessible, so your own transportation is important.
Summary
If you are interested in learning more about this position, please submit your application or get in touch with us through the provided contact details:
1) Online: Apply directly to this job advert or register yourself online at www.randstad.ca
2) Email: send your resume directly to the recruiting consultant Jill: jill.lange@randstad.ca
3) Call our office at 780.420.1120
Only qualified applicants will be contacted at this time.
Looking forward to chat with you!
Not the right position for you?
We thank all applicants for expressing interest in the above Production Labour opportunity; however, only those candidates who meet the above requirements will be contacted for an interview. Our light industrial team is always looking for talented individuals to work in Edmonton. Feel free to send your resume to jill.lange@randstad.ca or deana.alajbeg@randstad.ca to be considered for other opportunities.
Alternatively, you can visit our website at www.randstad.ca to view all of our current openings from all of our lines of business including Technologies, Engineering, Business Services, Professionals, and Skilled Trades.
Randstad Canada is committed to fostering a workforce reflective of all peoples of Canada. As a result, we are committed to developing and implementing strategies to increase the equity, diversity and inclusion within the workplace by examining our internal policies, practices, and systems throughout the entire lifecycle of our workforce, including its recruitment, retention and advancement for all employees. In addition to our deep commitment to respecting human rights, we are dedicated to positive actions to affect change to ensure everyone has full participation in the workforce free from any barriers, systemic or otherwise, especially equity-seeking groups who are usually underrepresented in Canada's workforce, including those who identify as women or non-binary/gender non-conforming; Indigenous or Aboriginal Peoples; persons with disabilities (visible or invisible) and; members of visible minorities, racialized groups and the LGBTQ2+ community.
Randstad Canada is committed to creating and maintaining an inclusive and accessible workplace for all its candidates and employees by supporting their accessibility and accommodation needs throughout the employment lifecycle. We ask that all job applications please identify any accommodation requirements by sending an email to accessibility@randstad.ca to ensure their ability to fully participate in the interview process.
___________________
View original article here Source