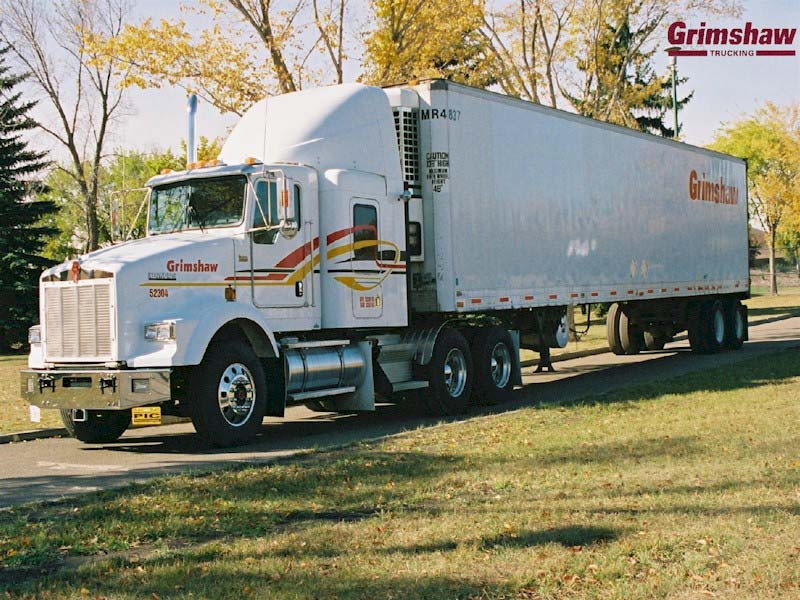 Grimshaw Trucking is looking for experienced Company Owner Operators for our Highway Division.
Work is in Alberta and NWT – based in Edmonton
What we offer
Mileage Rates:
5 axles – $1.96
A Trains / Tridems – $2.02
Rockys / Triples – $2.19
Turnpikes – $2.44
Super B – $2.44
NWT Miles will be paid a $.04/mile premium
Long Combination Vehicle training will be provided
Grimshaw offers safety bonuses, fuel supplement and capped insurance.
A benefit plan is also available for those interested.
What you bring:
-Must have valid class 1 Driver's License with a minimum of 3 years class 1 experience (experience must be with a tractor trailer)
– Physical fit for position
-Clean driver's Abstract
– Must be able to maintain schedule
– Must be fluent in English; Written and Spoken
– Strong attention to detail
– Positive, pleasant and professional attitude
-Demonstrated ability to work in a team environment
– Team Player- has respect for self and co-workers
– Ability to successfully pass fit for duty testing which includes medical, drug and criminal record check
Interested and qualified applicants should forward resumes along with current 5 year commercial driver's abstract (within 30 days) to:
To: Brazy Lirazan, Human Resources
Tel: (780) 414-2835
Fax: (780) 455-7818
We thank all who apply however only those who meet our hiring qualifications will be contacted for an interview.
Grimshaw Trucking is an Employment Equity Company.
View original article here Source