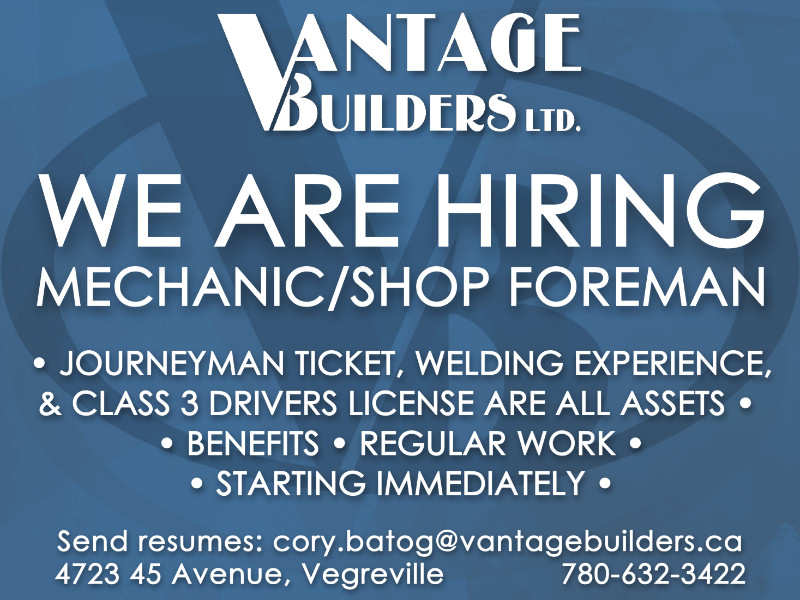 Vantage Builders Ltd., is a general contracting company based out of Vegreville Alberta, is looking for someone to help maintain our fleet of truck and equipment ranging from small/light equipment and tools, pick-ups and medium duty truck, trailers, and construction equipment.
Tickets aren't a must, but a great attitude, willingness to mentor younger workers, team attitude, and the ability to problem solve are.
We offer competitive wages based on experience, benefits, and full time work with weekends off.
Email resumes to cory@vantagebuilders.ca or call (780)632-3422
View original article here Source