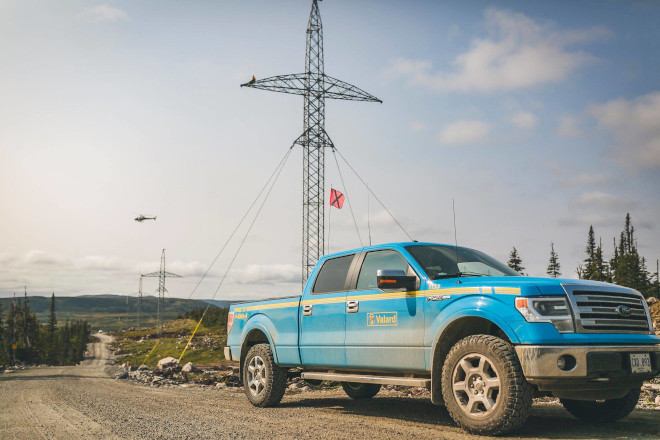 Valard Construction is Canada's premier utility contractor, as well as head of the Valard Group of Companies and part of the Quanta Group, the largest electrical power contractor in North America. Valard has full-service capabilities for transmission, distribution, substations, foundations, telecommunications and renewable energy.
In preparation for upcoming projects, we are seeking Journeyman & registered Apprentice Electricians (1st year – 3rd year) who have Substation and Solar experience for work located in Alberta and Ontario.
Ability to construct, repair, and provide maintenance and testing of high-voltage substations equipment such as circuit breakers, transformers, switches and switchgear.
Knowledge of Safety Practices, Procedures and Standards required in Substation Construction
Recognize, assess, and can deal with potentially hazardous situations in the work environment, especially around energized equipment
Ability to read and understand the scope of construction prints provided.
Ability to instruct, mentor, and train junior personnel and apprentices in duties, safe work practices, care, and use of tools and equipment in a positive respectful manner.
Recognize and report any incidents, potential hazards, injuries, or concerns to your supervisor immediately.
EDUCATION AND EXPERIENCE:
Qualified Journeyman & Apprentice Power System Electricians (PSEs) and Electricians who have experience working in high voltage utility substations (138kV and above).
Class 5 Drivers License; preference of class 1 or class 3 with airbrake endorsement.
PERSONAL REQUIREMENTS:
Ability to understand logical processes and be detail-oriented
Ability to work away from home for short to extended periods of time
Experience working with MS Windows, MS Office, and computer-based test equipment
Excellent interpersonal skills
Analytical and problem-solving skills
Decision-making skills
Effective verbal and listening communications skills
Attention to detail and have a high level of accuracy
Effective written communications skills
Be punctual
Ability to travel and/or be on call
Valard Construction LP is an equal opportunity employer, committed to a diverse workforce. We offer a competitive salary and a complete range of employee benefits.
Please forward general resume submission directly to this job posting.
We thank all applicants for their interest. All applications will be reviewed to determine which candidates' education and experience best meet the needs of the position. Only individuals selected for interviews will be contacted.
View original article here Source