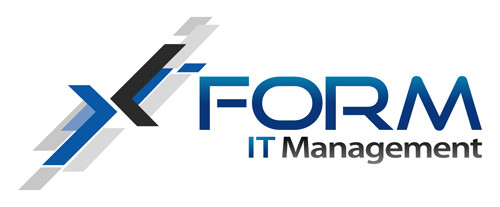 Your experience at troubleshooting desktop application problems provides our clients with the confidence and trust in our services and delivery. You solve problems correctly the first time and the guidance you provide to your customers shows an understanding of their needs, and ownership in their issues. Working in a call center environment, you will develop your ability to troubleshoot Microsoft Office Suite 2011 – 2016, Outlook 2011 – 2016, Windows XP/7/10, proprietary applications, network connections, networked printers, etc. Your strong communication skills and professionalism demonstrate your superior client service skills and the pride you take in your work.
Primary Functions
Troubleshoot various desktop applications including Microsoft Office Suite 2011 – 2016, Microsoft Outlook 2011 – 2016, Microsoft Windows XP/7/10, proprietary applications, network connections, networked printers, etc
Process user account administration tasks in Active Directory such as creating user objects, security groups, etc
Respond to and troubleshoot inbound calls in a timely and accurate manner
Create tickets and route escalated calls to remote teams.
Qualifications and Experience
minimum requirements:
Experience working in a call center environment
Demonstrated knowledge in Microsoft Windows XP/7/10, MS Outlook 2011 – 2016 and MS Office Suite 2011 – 2016, including Word, Excel, Access and PowerPoint
Customer service related experience
Strong communication, organizational, customer service and problem solving skills
assets:
IT related Certificate or Diploma from a recognized post secondary institution (equivalencies considered)
Preference will be given to individuals who have experience in using a trouble ticket management systems, such as Heat, ServiceNow, Remedy , etc.
Microsoft MCSP or MCSE certification and ITIL Foundations certificate
Specifics
This job posting is for a 37.5 hour per week Service Desk position with a public sector company. Due to the demands of our clients the hours of work are shift based.
Please note that this is a temporary position with XForm, but with the option of full time permanent extension with the customer. I can provide further details to the successful candidate.
Currently located on our customer's premises just outside of Downtown Edmonton, AB. Right now with restrictions though the job will be work from home, but will require initial training on-site.
Hours of operation for the Service Desk are 8:00 a.m. to 4:30 p.m. Monday to Friday.
Please attach your resume to the reply to the posting to apply
Please also indicate your salary expectations in the materials you provide
This is a position in which we will be hiring on an ongoing basis as the number of projects and initiatives we have continue to grow
Please note that this job offer is for a 12 month initial contract, but has an extremely high possibility 6 month automatic extension. More details can be discussed in person.
About the Company
XForm IT Management is a new company and a new concept in IT service delivery, owned and managed by a team that has been in the IT business since 1984. We deliver support solutions: ITIL service implementation and operational managed services employing the best in today's technology and process. This is a ground-floor opportunity.
Job Type: Fixed term contract
Contract length: 6+6 months (12)
Salary: please state
Benefits:
Casual dress
Dental care
Disability insurance
Extended health care
Paid time off
Vision care
Work from home
Flexible Language Requirement:
French not required
Schedule:
7.5 hour shift
Day shift
Monday to Friday
No weekends
View original article here Source