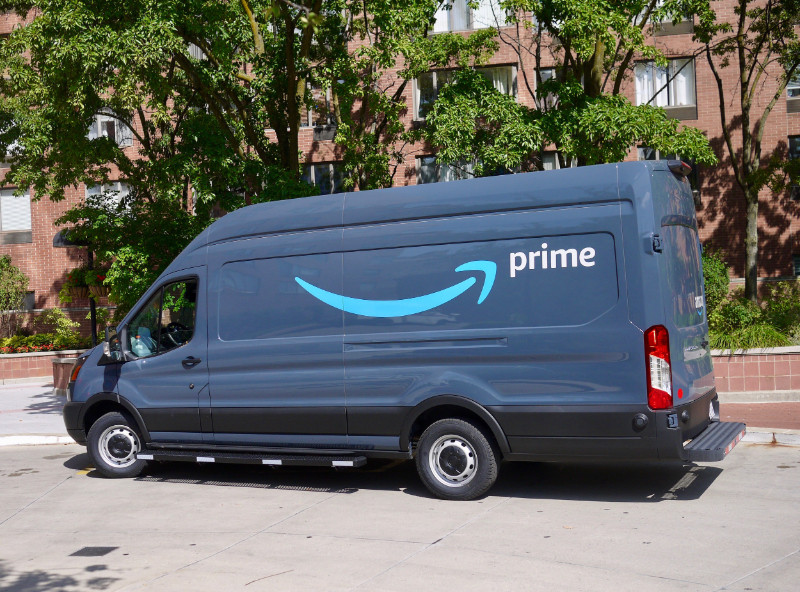 PLEASE SEND YOUR RESUME
Salary and benefits:
· $ 19/hr base plus monthly bonus on performance to start with
· Complete benefit package (Health/Dental/Vision/EAP etc.) for full time employee (You can opt out if you want)
· 3 months probation
· Paid training
· Our refrigerator and racks are always full of goodies, chips and healthy snacks.
Work Schedule:
· We offer flexible work schedule with 10 hr/shift for 4 days in a week.
· Part time positions are also available for 2-3 days per week with 10hr/shift
· Over time may be available from time to time with extra pay
Job Description:
· Safely drive and operate your delivery vehicle at all times. The delivery vehicle is cargo van similar to Ford Transit.
· Use hand-held device for routing information and customer delivery information. Experience with smart phones use and GPS is required.
· Navigate a variety of routes throughout delivery area. Be comfortable driving throughout Edmonton
· Able to hop on-off the van 150-200 times to deliver the parcel
· Must be comfortable driving and working in varying weather conditions.
· Load and unload packages to be delivered.
· Perform the following tasks: Lift packages up to 23kg (50lbs.)
· Enter and exit delivery vehicle, and walk up and down stairs, driveways, sidewalks throughout your shift.
· You are required to collaborate with local OTR and operations manager to make sure loading of van at the start of the day is complete
· Meet all safety and quality requirements as set and provided training on
· Meet daily provided package delivery target
· Be available to act as RESCUE HERO in case other colleagues need help
· Make sure the package is handled carefully and delivered to customer by following process
· Make sure you drive safe and your safety is utmost important to us.
· Bring any undelivered packages back at the station and make sure they are stored properly.
· You are responsible to take care of company properties such as vehicle, cell phone and other provided equipment.
· Remember, "SAFETY ALWAYS COMES FIRST".
· Be CUSTOMER OBSESSED!
Qualification:
· A Class 5 Driving License is required. Class 5 GDL is also acceptable.
· Legally eligible to work in Canada.
· Able to use GPS, cell phone apps, texting, scanning with ease
· Familiarity with navigating Edmonton area
· Previously delivery experience will be an asset and cargo van driving 6. experience will be considered an asset.
· Attention to details is required to make sure on road and delivery accidents are minimized
· Must be able to operate and navigate a delivery van, GVWR 4500kg (10,000 lbs.) or less.
· Must be able to move boxes up to 23kg (50 lbs.), with or without reasonable accommodation.
· Must consent to a drug screening.
View original article here Source