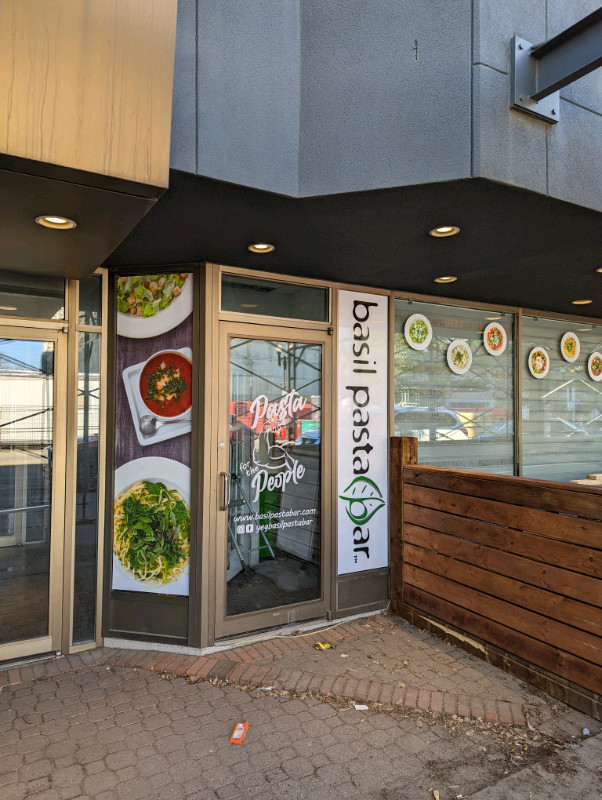 We are looking for part or full time reliable individuals.
We work 11am to 11pm and got lots of hours to offer between both our locations.
Staff is expected to look presentable and help create the friendly, warm welcoming Basil experience we wish our customers and delivery drivers to have.
Job responsibilities include: Taking orders, Accepting & Processing delivery orders, Packaging deliveries in bags, Answering the phone, serving drinks (ProServe is needed, we are happy to pay for the course and test if not certified), handling money, keeping a clean environment (floors, tables, bathrooms), stocking the drink fridge, napkins, salt & pepper etc
Front of the house staff starts at $15 per hour + tips with health benefits or a raise after the 6th month.
1st location address is at 9655 62 Ave NW
2nd location address is 10014 104 St NW
This is a new growing franchise with lots of future opportunity to the right people (:
Basil Pasta Bar is a fast casual Pasta restaurant. Established in 2010 in Vancouver BC. In 2021 the franchise expanded to a 2nd location in Burnaby BC and 3rd location in Edmonton AB.
The concept is simple, large portions, infinite options, made quick and tastes great!
We offer clients a Do It Your Own Pasta menu where they can pick popular options or completely customize their dish.
View original article here Source