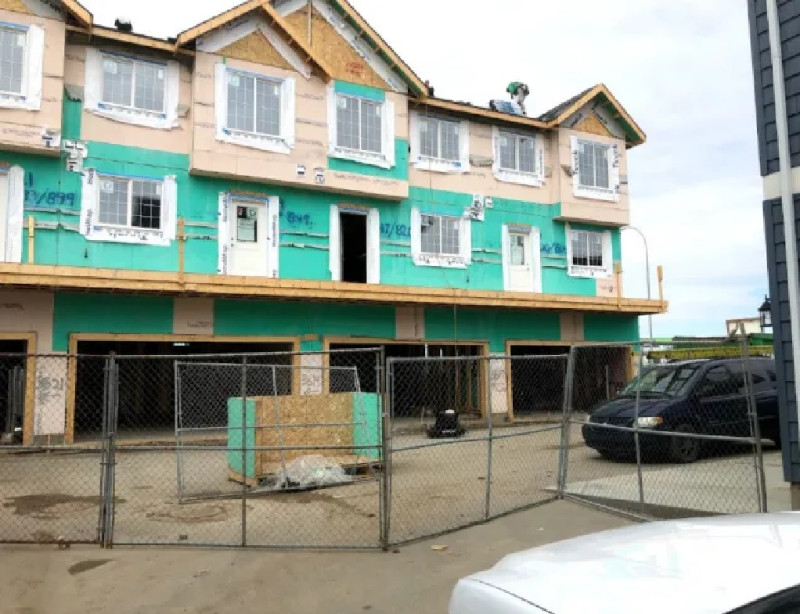 We are currently looking for experienced framers with a minimum of 2-5 years of single/ multi family framing experience. We have have stable and consistent work for the entire year. We will be mainly working in St. Albert for the next 4 months on the construction of 4plexs, so if you live in North Edmonton or St. Albert, this would be a convenient opportunity for you.
Must be well-versed in all facets of the framing industry. Sorry we are not looking for laborer's at this time.
Must be able to read blue prints, work well with others, show up to work on time and be available for work Monday through Saturday 8:00 AM to 5:00 PM. Other hours maybe be required of you as the season gets busier.
Please respond to the ad with your experience, competencies and weaknesses.
– It is preferred that you have a license and drive your own automobile. Transportation may be able to be arranged in the short term, but it is expected that you will have to find your own way to work. We currently have projects in Leduc, St. Albert, Fort Saskatchewan and Edmonton. So taking the bus will not be an option.
We have a zero drug and alcohol policy on-site. So if you show up to work, please make sure that you are sober and well rested. Our days are fast-paced, but rewarding.
For highly productive contractors/employees, we have a bonus system in place to reward you in fair and profitable manner. We are currently offering a $1500 signing bonus that is paid out after 4 months of successful employment.
We prefer to hire people as private contractors, but will look at hiring people as an employee on a case-by-case basis. Please make sure you have a valid GST number. We will provide WCB coverage.
If you have any further question, feel free to contact me.
Job Types: Full-time, Permanent
Salary: $25.00-$45.00 per hour
View original article here Source