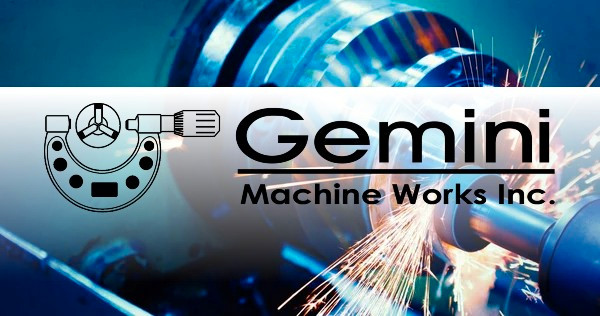 Reports to:
Machining Foreman
Primary Role:
Undertake machining & manufacturing projects as assigned by Foreman.
Responsibilities:
– Responsible for programming and set up of various manufacturing projects.
– Efficient undertaking of machining projects as assigned.
– Responsible for the finished quality of machined pieces.
– Provide aid to less seasoned team members within the facility.
– Together with the Foreman, responsible for completing machining and manufacturing projects as per the shop schedule.
– Maintain a proactive approach when completing assigned tasks.
– Responsible and accountable to the company QMS process implementation.
– Responsible and accountable to the company safety policy implementation.
– All other duties which may be assigned based on the company's requirements.
Performance Objectives:
– Meet the operational objectives while complying with the overall corporate goals.
– Maintain a safe working environment and promote health and safety awareness.
– Identify, investigate and correct unsafe practices.
– Support employee development, mentorship and growth.
– Maintain a positive 'team' environment on the shop floor through respectful dealings with individuals from all departments.
– Meet set deadlines as per dictated by shop schedule and customer demands.
Qualifications:
– Journeyman trade designation in machining
– 5-7 years of machining & repair experience
– Experience with G-Code, Fanuc, and Mazatrol controls.
– Excellent verbal and written skills when dealing with both internal team members and customers.
Physical Demands:
– Occasionally Lift / Carry weights to 50 lbs.
Time Commitment Expectations:
– Typical day shift commencement 8am – 4:30pm; Monday through Friday.
– Typical afternoon shift commencement 4pm – 2:30am; Monday through Thursday.
– Earlier (or later) shift overtime may occur due to machining projects required delivery dates.
– Saturday / Sunday shift overtime may occur due to projects required delivery dates.
$80,000 – $120,000/per annum (NOTE: Average hourly wage plus overtime)
Email Resumes to Careers@geminimachine.com
Gemini Machine Works is an equal opportunity employer with a strong Indigenous Social Program. All qualified applications will receive consideration for employment. All aspects of employment including the decision to hire will be based on experience, qualifications and business needs. Gemini Machine Works works hard to recruit and retain the most talented people from a diverse candidate pool.
View original article here Source