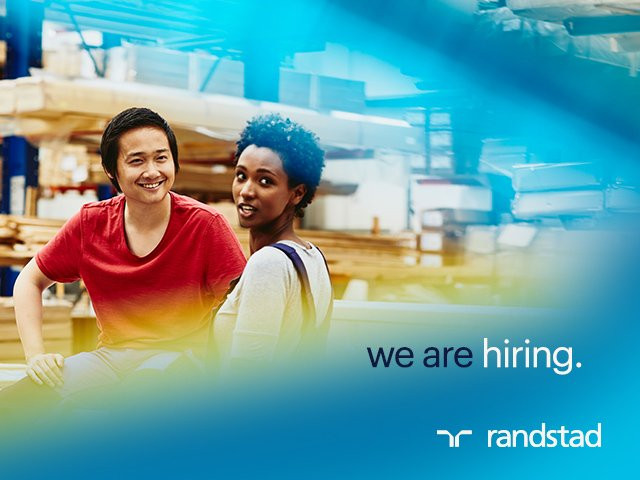 Randstad Canada is currently hiring for one of our esteemed clients specializing in international exports and imports.
We are seeking warehouse associates to work on a full-time basis.
The position is located in Southeast Calgary at the intersection of 114 Ave SE and 52 St SE. and Main Facility, 6336 114 Ave SE
We are hiring for the following night shifts:
Mon to Fri 3 PM – 11:30 PM
Mon to Fri 2:30 PM – 11:00 PM
Thur to Sun 8 Pm – 6:30 Am
Sun to Thu 10 Pm-6:30 Am
Advantages
– Immediate start dates available
– Weekly pay schedule
– Benefits via Randstad Canada from day one
Responsibilities
-Receiving products inside warehouse facility
-Ensuring proper records of inventory are maintained
-Put away incoming shipments
-Perform labeling, sorting, wrapping, packing, and repacking as needed.
-Perform work in a safe and efficient manner.
Qualifications
– Comfortable with being physically active and able to lift up to 20-50 lbs.
– Availability for all shifts
Summary
Eligible candidates must also have a clear criminal record check.
If interested, please apply to this posting today. or email arpita.karkera@randstad.ca
International students able to work full-time hours are welcome to apply.
Randstad Canada is committed to fostering a workforce reflective of all peoples of Canada. As a result, we are committed to developing and implementing strategies to increase the equity, diversity and inclusion within the workplace by examining our internal policies, practices, and systems throughout the entire lifecycle of our workforce, including its recruitment, retention and advancement for all employees. In addition to our deep commitment to respecting human rights, we are dedicated to positive actions to affect change to ensure everyone has full participation in the workforce free from any barriers, systemic or otherwise, especially equity-seeking groups who are usually underrepresented in Canada's workforce, including those who identify as women or non-binary/gender non-conforming; Indigenous or Aboriginal Peoples; persons with disabilities (visible or invisible) and; members of visible minorities, racialized groups and the LGBTQ2+ community.
Randstad Canada is committed to creating and maintaining an inclusive and accessible workplace for all its candidates and employees by supporting their accessibility and accommodation needs throughout the employment lifecycle. We ask that all job applications please identify any accommodation requirements by sending an email to accessibility@randstad.ca to ensure their ability to fully participate in the interview process.
___________________
View original article here Source