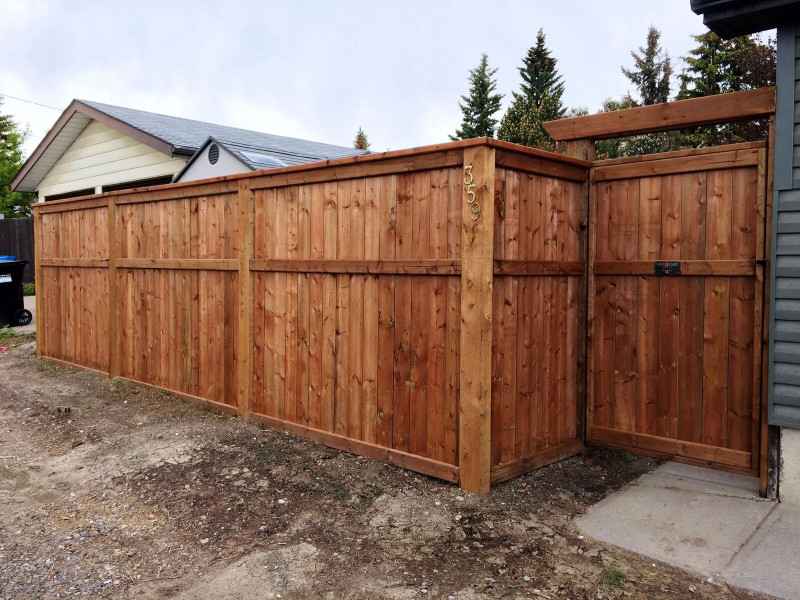 WANTED: Subcontractors
We have an extensive line of residential, agricultural & commercial fence work lined up for immediate construction. We are looking for 3-4 skilled contractors to help assist in the work. Only responsible, dependable people need apply. Must be looking to build a long-term relationship. We offer consistent and constant work through the entire season.
Are you tired of not knowing if you can find work for next week? Or are you tired of free quoting, collecting money, doing material orders, scheduling clients, etc until wee hours in the night and would prefer consistent work? If yes to any then CONTACT FIRST CLASS FENCING. We'll take the stress off your shoulders.
Mission:
Our mission at First Classing Fencing is to provide an exceptionally satisfying work environment for it's contractors and employees. To further this mission, we strive to provide creative solutions, quality service, and to deliver to each and every customer 100% of what we have promised. We promise to our customers, employees and contractors to hold ourselves accountable for serving all parties with honesty, integrity, and accountability. We view our employees and contractors as an investment in our future.
MUST HAVE:
WCB
Insurance
GST
Vehicle
Tools & Equipment
WE SUPPLY:
Great compensation: $15-$25/ft wood fences – (Most of our contractors are making $1,000/day)
Materials, Drawings, Detailed Descriptions and Locate/Safety Paperwork – for each project.
Friendly work environment with an on-call project manager to assist with job changes and customer feedback.
WE EVEN HAVE A HANDS-ON TRAINING PROGRAM TO SHOW YOU HOW TO GET TO 1K A DAY
Please email our Administrative Assistant at admin@firstclassfencing.ca.
Looking forward to hearing from you.
First Class Fencing
View original article here Source