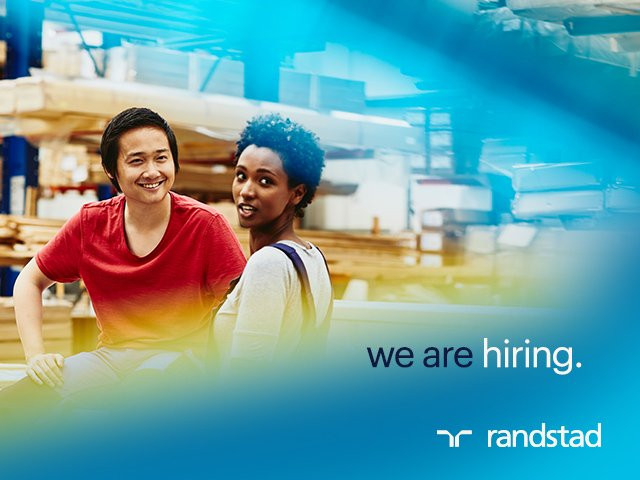 Are you looking for a job that keeps you physically active? Then your search ends right here. Join the best sports retail organization in the country which puts human beings ahead of everything. You will be working as the pillars of the organization taking the organization ahead. We are looking for people who enjoy physical exercise and would love to earn in parallel.
The location is very close from you – 5855 68 avenue SE, Calgary and you will be a warehouse material handler.
Description
– Picking
– Using tools such as boxes, Purolator bags, pallet jacks, etc.
– Receiving, packaging, labelling, and building pallets of bulk products
– Comfortable lifting approximately 50 lbs
– Responsible for any additional duties given to you by your supervisor
– ON-GOING contract role
– May be moved to other departments as per business needs
Location – 5855 68 avenue SE, Calgary
Title – General Laborer/Warehouse material handler
Environment
– Casual work gear with steel-toed shoes
– Moderate to fast paced work
– Working in teams of 15-20 people
– Morning shift: 06.25 AM-02.35 PM ($17.35/hour), Monday to Friday
– Afternoon shift: 03.00 PM-11.45 PM ($18.10/hour), Monday to Friday
Want to apply?
Email with resume attached to shoipatri.basu@randstad.ca with the specified shift
Advantages
• Full-time temporary assignment with the potential to go perm
• Consistent schedule, working at your selected schedule
• Competitive pay per hour excluding overtime
• Excellent health and dental plan provided by Randstad Advantage in collaboration with SunLife
• Positive working environment with a very friendly and motivated team
• Conveniently located in the Foothills industrial area
• Transit accessible
• Free parking available on site
• Similar and more advantages for a General Labour/warehouse material handler
Responsibilities
• Manually building pallets or breaking down pallets when needed
• Communicating with the team throughout the warehouse
• Replenishing stock into the racking system
• Assisting in overall warehouse cleanliness
• Loading trailers
• Must be comfortable and ready to assist other departments with general labor or other tasks required
Qualifications
• Minimum 6 months warehouse experience
• Excellent attention to detail
• Must have a positive attitude
• Ability to lift 50 lbs repeatedly
• Ability to thrive in team environments with other warehouse material handlers
• You must be comfortable working in a warehouse environment
• You must be comfortable with heights
• You must be comfortable in speaking English fluently
• You must be able to pass a criminal background check
• A strong team player who has the willingness to always get the job done
Summary
The job is a stress-free one and has great industrial benefits and working environment.
Location – 5855 68 avenue SE, Calgary
Title – General Laborer/Warehouse material handler
Want to apply?
Email your working strengths and resume attached to shoipatri.basu@randstad.ca with your specified shift.
Randstad Canada is committed to fostering a workforce reflective of all peoples of Canada. As a result, we are committed to developing and implementing strategies to increase the equity, diversity and inclusion within the workplace by examining our internal policies, practices, and systems throughout the entire lifecycle of our workforce, including its recruitment, retention and advancement for all employees. In addition to our deep commitment to respecting human rights, we are dedicated to positive actions to affect change to ensure everyone has full participation in the workforce free from any barriers, systemic or otherwise, especially equity-seeking groups who are usually underrepresented in Canada's workforce, including those who identify as women or non-binary/gender non-conforming; Indigenous or Aboriginal Peoples; persons with disabilities (visible or invisible) and; members of visible minorities, racialized groups and the LGBTQ2+ community.
Randstad Canada is committed to creating and maintaining an inclusive and accessible workplace for all its candidates and employees by supporting their accessibility and accommodation needs throughout the employment lifecycle. We ask that all job applications please identify any accommodation requirements by sending an email to accessibility@randstad.ca to ensure their ability to fully participate in the interview process.
___________________
View original article here Source