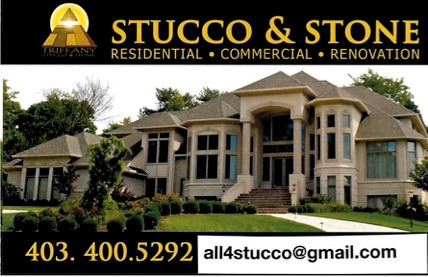 We are a busy company with +14 years in Calgary. We are looking for Stucco Plasterers with experience (Hourly wage or Subcontract jobs), needed for commercial and residential work.
HOURLY WAGE : $27.00/Hr. – $30.00/Hr. for experienced plasterer
SUBCONTRACT WORK : Price to be negotiated depending on the job (commercial or residential).
– Must be able to lift 80.00 Lb. or 36.00 Kg.
– Must have a smart phone or tablet with access to internet to log in to mobile time sheet app.
– Full time HOURLY positions (paid as subcontractors or on payroll) for Hourly Wage.
– OR paid by square feet for SUBCONTRACT Jobs
– Must have a car or means of transportation to be able to move to various locations
– No drugs or alcohol at work, be able to work on scaffold and not afraid of heights, responsible and a team player with other crew members.
Please contact us by text at (403) 400 5292 or (403) 714-0426 or by email at all4stucco@gmail.com
View original article here Source