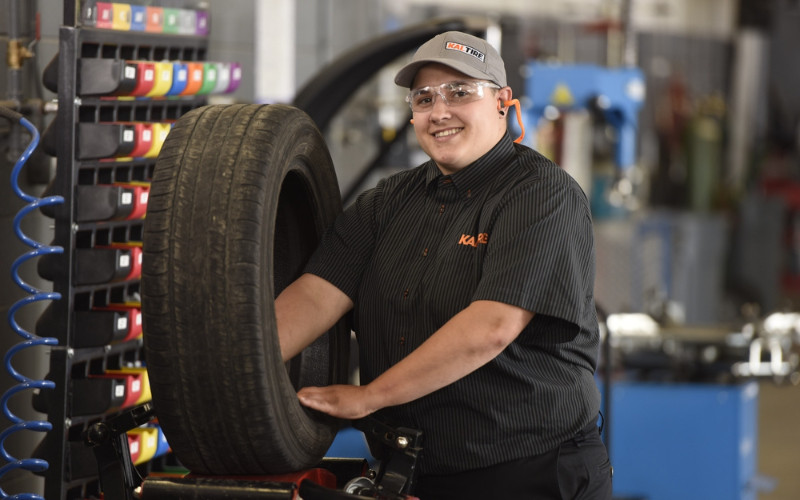 Automotive Tire Technician (Seasonal – Full Time) and Front Counter (Seasonal – Full Time) Roles Available – Kal Tire Crowfoot:
#150-155 Crowfoot Way NW, Calgary, AB T3G 3P7
Are you looking for a job that offers excellent training opportunities, hands-on skills and knowledge for the upcoming Fall/Winter season? We are hiring full-time Tire Technicians and Front Counter team members to join our store teams.
Kal Tire has an opportunity for YOU:
Paid Training – You will be part of Kal Tire's world class training programs. No prior knowledge or experience required, just a positive attitude and willingness to learn.
Competitive wages – Kal Tire monitors our external market to ensure the wages we offer are fair to our team members
Safety Culture – We're as passionate about safety as we are about delivering outstanding customer service
How will we help YOU grow:
Experience – Grow and expand your work experience with a great company and our team member first approach.
Hands on Learning – actively learn in a physically demanding and fast-paced environment making things happen for our customers every day
Enter the Automotive Industry – Great entry level opportunity that could become a career!
What YOU Bring:
– Great positive attitude
– Great customer service skills (if applying for front counter role)
– Ability to lift up to 60 lbs
– Valid drivers' license is preferred
– Successful completion of a criminal record check.
– Safety work boots (can at least get by first day of training/work)
– Hard-working Labour experience is always welcome/a bonus
Kal Tire is a family-owned Canadian company with over 260 locations from coast to coast
We value a diverse workforce and commit to providing equal opportunities to all applicants.
This role is for the Kal Tire Crowfoot Store specifically, located at #150-155 Crowfoot Way NW, Calgary, AB T3G 3P7
Applications are accepted online or in store.
For more information about Kal Tire please visit us at www.Kaltire.com/careers and follow us on our social media
View original article here Source