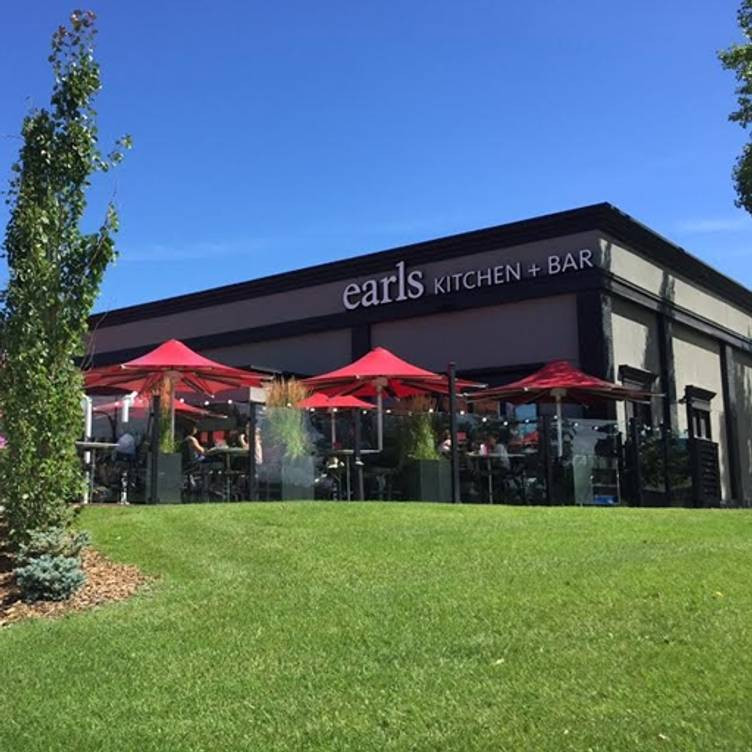 Earls Kitchen + Bar
The Line Cooks / Prep Cooks at Earls bring our culinary vision to life. The conductors of seamless dining experiences for our guests, it's the Cook's desire to constantly improve their skills and lead the pack that keeps their talent fresh and their skills (and knives) sharp. They're creative and curious, are inventive and adventurous, and navigate 'white out conditions' with calm, consistency and commitment to the entire team working as one. They're truly a 'cut above' the rest. * * How we elevate YOUR game:
Joining Earls comes with perks to support you in your personal and professional journey.
Teamwork: experience what being a part of the Earls family feels like. Be inspired by your leaders, be encouraged and cheered on by your teammates to live a big life, and be supported in your whole life working while you work with us. * *
Community: contribute to and connect with your local community by participating in meaningful events that make a difference. * *
Learning + Development: take on leadership development programs and goal setting to create big possibilities for your career and life. Develop within the company; be mentored and grown as a leader from the minute you're hired. Check out our Leadership Log and get a taste of what's in store for you. * * Our ultimate goal is that you leave here with tools in your pocket to live a life you're on fire for; whether you stay with the company for 5 weeks or 5 (or more!) years. *
* As a Line Cook / Prep Cook, you'll:
Be the hands and heart behind delivering on our mission of delivering irresistible food to guests to Earls Create flow on the line by ensuring up to date knowledge of inventory levels at your station and timely delivery of orders Develop an environment of connected, committed teamwork through communication, the willingness to help others win and your great attitude, drive and commitment Be a business owner every shift you work, taking responsibility and accountability for the safety and cleanliness of your station, and quality of product you present. * * What you bring to the line:
The belief that people are the source of extraordinary experiences, and the desire to deliver irresistible food, every day. Huge pride in the ability to juggle multiple tasks at once, a willingness to learn and an openness to feedback, coaching and mentorship. Communication skills that foster teamwork and coordination up and down the line. Required certifications to responsibly work in and create a safe and clean environment for food production and consumption (Food Safe Level 1 a bonus). The ability to legally work in Canada (as a citizen, resident or holding other current and valid work permit). * * How to apply:
Complete your online application through earlswantsyou.com. Due to loads of keen and skilled applicants ready to take their career to the next level with us, we will only be responding to candidates who we would like to move forward to the interview stage with. * * We can't wait to hear from you!
View original article here Source