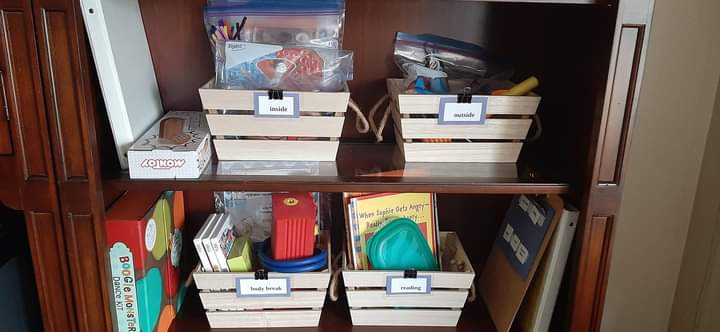 Hi all!
Family managed team hiring!
We are looking for an aide! This is a part-time, contracted position. Fifteen hours per week starting Sept 20. Scheduling for Monday or Tuesday through Thursday, looking for hours between 1pm and 5 pm – can be flexible to 2-6 instead. Most sessions are in home, some in the community (going to the library, or the park, or maybe out for late lunch at a local dine in). Location is Beddington, NW. A vehicle is *not* required, any travel with the client will be on transit and an Access2 pass will be supplied.
The client is 9 years old. Currently undergoing a DCD query, already diagnosed ASD. He is verbal and super funny, very energetic and loves to engage in imaginative play. Our goals on this contract are to generalize his amazing skillset at home to out in the community, and away from just mom to other trusted adults! We are also working on emotional regulation, future thinking, gross motor skills as they pertain to age appropriate play skills (bike riding, scootering, skip rope etc), and learning to journal/scrapbook as an emotionally expressive outlet and a tool to help with past/future thinking.
We are looking for a long term, right fit. This is our 6th year of therapy, we have only had two prior aides. One still provides occasional respite, but mostly works in early intervention. Our other aide has been trained in health care (she was in school while working with us) and is now our PCA working specifically on peri care with us because that suits her skill set perfectly and fits in her schedule as a HCA.
I have attached pictures for an insight as to the timetable/rough schedule we have set up, and some of the activities ready to go. This is not a typical aide position that would take some hours to prepare each day, or pack along your kit (I do this work myself). We are set up and ready to go, just looking for the right individual to step into the role as H's helper!
Current criminal record check with vulnerable sectors is required. If you are looking for an ongoing, part-time position in this field with a fantastic little dude who will keep you laughing the whole time, reach out to us! Send a PM to apply, and if you have questions I haven't covered here, I hope you ask them in the comments because if you are wondering, others might be too and I'd love to make the most informative post possible!
Thanks for your consideration.
View original article here Source