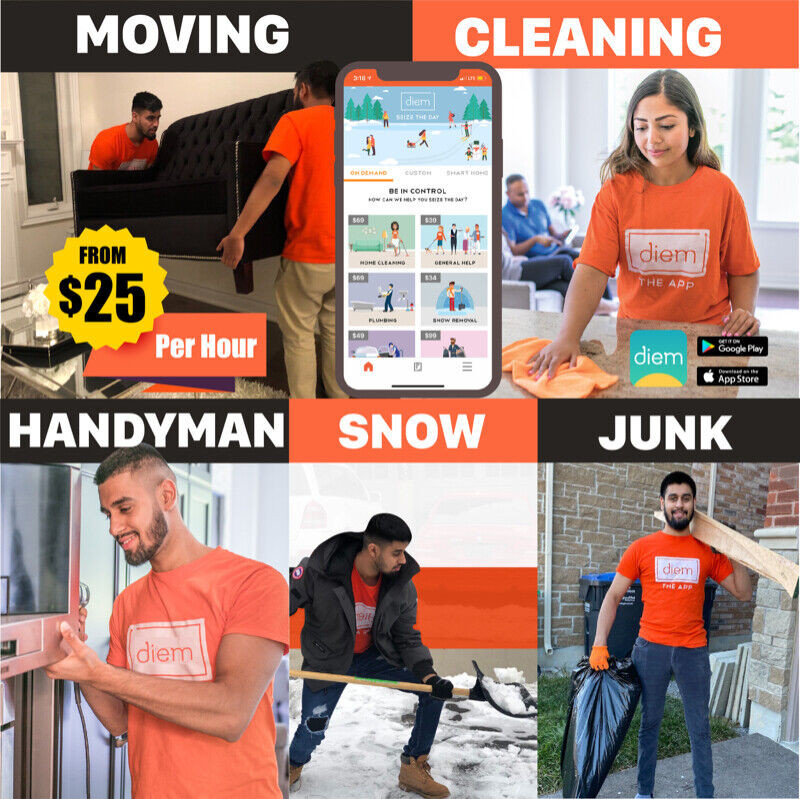 We have openings for Cleaners with cleaning supplies and equipment like broom, mop, bucket, vacuum preferred. No experience necessary but is an asset. Also hiring Handy person, handyman, and general labourer (moving or snow shovelling).
TO BE HIRED::
===================
You must complete our application first. You are able to apply to more than one position.
APPLY HERE: https://applycan.diemtheapp.com/
We have several openings:
* Cleaner – You will be cleaning homes. No experience needed. Cleaning Equipment Required.
* General Labourer – Snow Shoveling, Yard Work, or Moving Helper (You will be moving items within homes. Must be comfortable with heavy lifting. No experience/tools needed.)
* Handyman – You will be doing small scale handy work (ex. repair/installation, dry wall patch up, TV Wall Mount installation, etc.). Handy Work experience and tools are required.
* Lawn Care Worker – Pay is per lawn ($40-$100/lawn). Must have your own lawn mower/trimmer.
* Moving & Delivery – Picking up and dropping off small or large items. Must have access to a vehicle to drive to different job sites.
* Plumber – You will be doing small scale plumbing work (ex. faucet changes, clogs, etc.). Experience and tools are required.
What's in it for you:
* Depending on the role you will earn $21-$45/hr.
* Part-time hours, you choose how many hours you want to work.
* Flexible hours, pick up work that fits your schedule.
* Perfect for side income.
View original article here Source